DELIVERY OPTIONS AND PRICING
Our goal is to get you the plants you want. Our clients plants have ranged from single plants or trees through to full truck loads which we have sent out to homes, landscapers and garden centres from Northland through to Invercargill.
We will contact you and confirm exact pricing so that you are aware of the cost before confirming payment. The reason it is provisional is we look at each order to find the cheapest alternative to deliver it to you – or we might show that we can include more plants in a box for the same delivery price.
For pricing information please select from the below three options.
CLICK AND COLLECT – FREE
You can payonline – or pay when you pick up.
We will contact you once we have packaged your order and it is ready for pick up. Normally this will be the following working day.
SMALL PLANTS
Pictured to the right are our two most common carton sizes. These can typically hold 4 medium plants or upto 16 smaller plants.
Pricing indications provided below are for main centres only. Rural Delivery will be additional.
The small carton is sized 600x600mm, and the medium sized carton (I know I need to change this photo) is sized ?????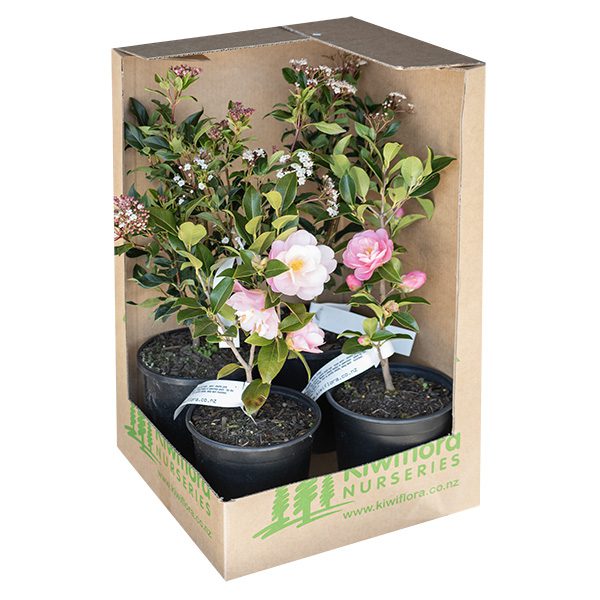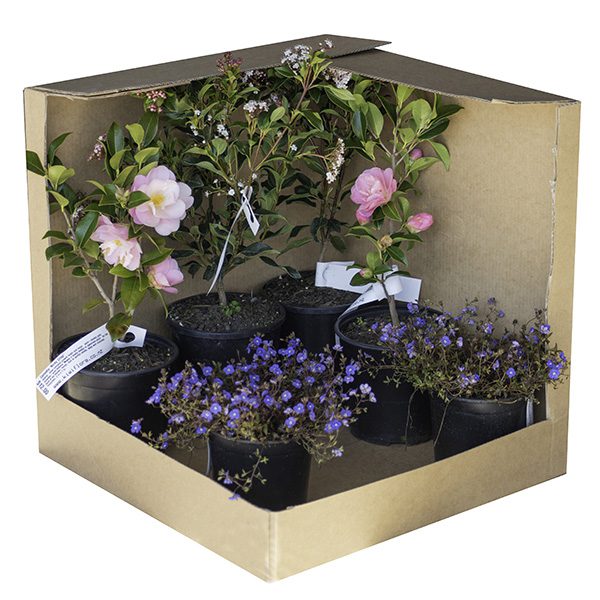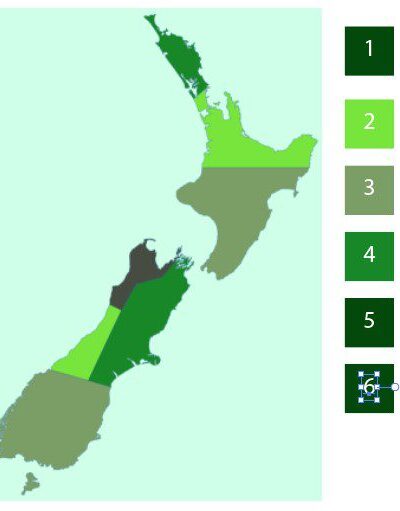 TROLLEY / PALLET DELIVERY
TROLLEY
These are 1200mm wide and 600mm deep by 2.2 metres tall. The table below shows how much can be delivery via trolley. Email us with your address for trolley pricing.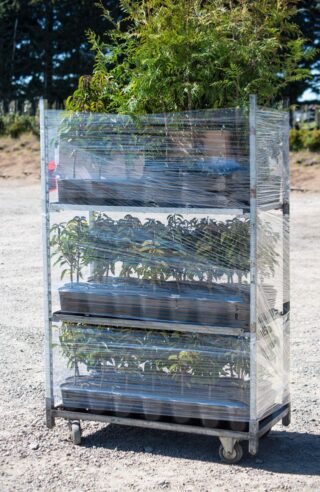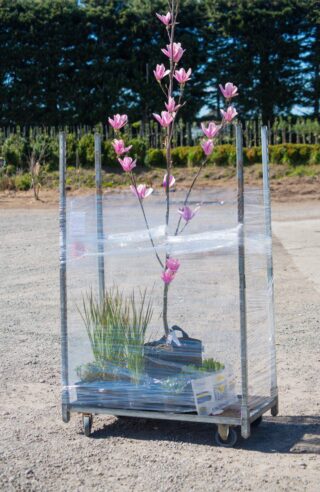 PALLET
Sometimes pallets are an economical way to freight products. We will always endeavour to recommend the most economical option for you.